Sean Hemmerle - Solitary Structures
Vernissage: Fr. 6.Okt.2013 um 19:00
---
Map/Leitfaden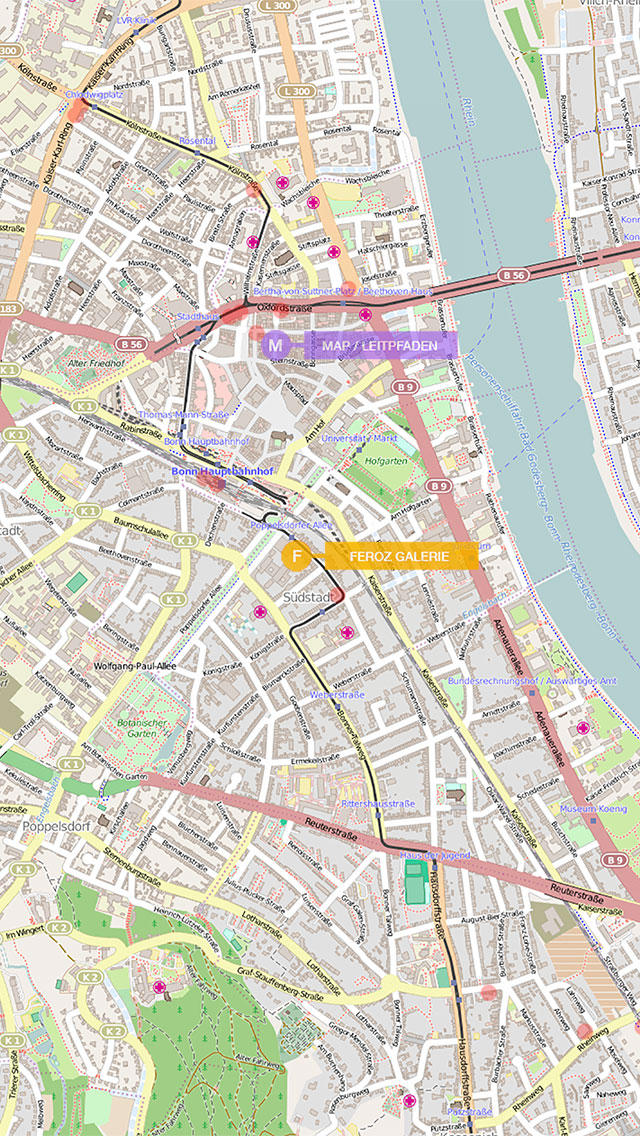 copyright openstreetmap.org
Deutsch
"Sean Hemmerle: Solitary Structures" ist eine Ausstellung von Photographien markanter Gebäuden und Strukturen, die auf Plakatwänden in der Stadt Bonn sowie in der Feroz Galerie Prinz-Albert-Str.12, Bonn zu sehen sind.
"Solitary Structures" zeigt die Lebenskraft und verborgene Schönheit, die in ansonsten zerstörten und verfallenen Orten noch zu erkennen sind. Die Bilder sind in den langsam zugrunde gehenden amerikanischen Industriestädten, den staubigen Stadtlandschaften des Nahen Ostens und den Hauptstädten Europas entstanden. Sie zeigen würdevoll den Verfall, dem die Stukturen der Bauwerke im Laufe der Zeit unterliegen.
English
Sean Hemmerle: Solitary Structures, is a photographic exhibition of distinctive architectural and structural portraits presented on the billboards in the city-center of Bonn and in the Feroz Galerie, Prinz-Albert-Straße 12, Bonn.
Solitary Structures, reveal the vitality and beauty found in places of struggle and tension. Portrait subjects have been elegantly extracted from the disappearing factory towns of the American Rust Belt, the dusty sun saturated cityscapes of the Middle East and the quiet capitals of Europe. These intimate pictures resonate with the quiet mystery of time unfolding.